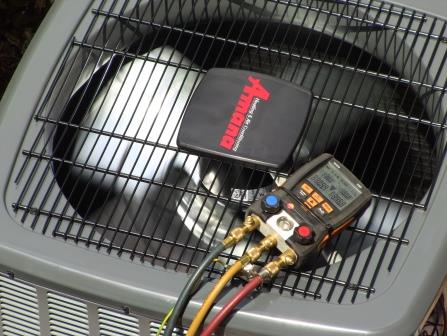 AC Repair Palm Beach Gardens is one of the top HVAC companies operating in Palm Beach Gardens, Florida. We offer both commercial and residential heating, cooling and air conditioning solutions to the residents of Palm Beach Gardens and its environs. Our wide range of HVAC services as well as excellent customer services has endeared us to our clients. At AC Repair Palm Beach Gardens, we have a vision to provide the best commercial and residential HVAC services to all entities in Palm Beach Gardens regardless of their income level, size of their homes, and tastes and preferences. We have a team of dedicated technicians who work 24/7 to enable us service our clients at any time of day or night.
Services Offered At AC Repair Palm Beach Gardens
We have a comprehensive range of services that we offer including air conditioning repair and tune-ups, pool heating, dryer vent cleaning, heat pump repairs, indoor air quality and other customized services. Our technicians are NATE certified and have extensive experience in handling all heating, cooling and air conditioning issues. At AC Repair Palm Beach Gardens, we work as a team and all the services we undertake are done in a professional manner, at very competitive prices and done within the stipulated time frame.
We have made huge investments in state-of-the-art HVAC equipment so as to improve the quality of our services to all our esteemed clients in Palm Beach Gardens and its environs.
We advise our clients in Palm Beach Gardens on the best systems to install in their homes. Our installation services are quick, quality and competitively priced enabling you to enjoy your air conditioned indoor space without breaking the bank. Whether it's an emergency breakdown or a scheduled repair service, our technicians are available 24/7 to serve you.
During the chiller seasons of the year, staying indoors can be almost unbearable without a heating system. However, with the services of our experienced and highly trained technicians, you will be able to enjoy the comfort of your home throughout the year. We repair heating systems in your home to make them more efficient as well as lengthen their lifespan. Some of the parts we replace include refrigerants, filters, and broken motor fans among others.
The ductwork in your home plays a critical role in providing a channel for passage of air in and out of your HVAC system. These ducts are usually prone to dust, dirt and other debris and if these contaminants are not cleaned, they disrupts the airflow and this significantly lowers the efficiency of your HVAC equipment. Our duct cleaning specialists have specialized skills in duct cleaning and this makes it possible for them to deliver first calls services. We also have modern tools such as fiberboards and video inspection systems which ensure that we reach deeper into your system leaving it sparklingly clean.
Dirty dryer vents not only lower the efficiency of your dryer but also pose a great fire hazard to your home and family. If more than one year has passed since your dyer vent system was last professionally cleaned, it's time you contacted AC Repair Palm Beach Gardens technicians. We have the experience and expertise to unblock your vent system and check each and every part of your dryer to ensure every part is working appropriately. This will keep your home energy efficient as well as free you from fire hazard due to lint buildup.
Your coils play a significant role in enhancing the efficiency of your HVAC system. Dirty condenser and evaporator coils interfere with the absorption of heat from the refrigerant which in turn impedes the cooling process. This means your system has to work extra hard to achieve the desired temperature and this wears out your system on top of increasing your utility bills.
To enjoy your pool 365 days a year, your pool heating system should be in a good working condition. For emergency pool heating services, our fast response team operating 24/7/365 will see to it that you are attended to as soon as you give us a service call. Our services come with a 100% service guarantee and as such you can rest assured that you will always get the best of services.
The Brands We Service
There is no brand that our experts at AC Repair Palm Beach Gardens cannot handle. The comprehensive and rigorous nature of the training they undergo enhances their capacity and knowledge base to handle all brands in the market. Some of the brands we have partnered with include Goodman, Bryant, Rheem, Carrier, Ruud, American Standard, and Trane among others.
For reliable, quality and competitively priced HVAC services, Call Us Today at (561) 232 – 3741 or fill the Contact Us Page.
Read Our Reviews:
AC Repair Palm Beach Gardens FL | Air Conditioner Palm Beach Gardens FL | Air Conditioning Repair Palm Beach Gardens FL |Air Duct Cleaning Palm Beach Gardens FL | HVAC Palm Beach Gardens FL