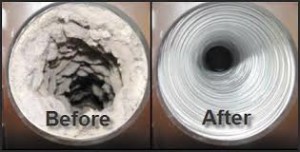 Cleaning dirt, dust and other debris in your dryer is paramount in keeping your dryer functioning at peak efficiency. When vents in your dryer cant exhaust properly, the system overheats and this is a big threat to your home, safety and health.
Statistics on Dryers Fires
According to a research done by the United States Fire Department from 2006 to 2010, washing machines and dryers were involved in one out of every twenty two home structure fires across the country. In 2010, over 16,800 fires were reported in the United States confined or non-confined home structures involving washing machines or dryers. From these fires, 51 individuals died, more than 380 people injured and over $236 worth of properties damaged.
92% of these fires were mainly caused by clothes dryers and 32% of this was as a result of failure to clean the dryer vents.
It is therefore of utmost importance that you employ the services of a well established HVAC company to professionally clean and inspect your dryer vents to make sure that everything is working effectively and efficiently. If you are a homeowner in Palm Beach Gardens, you can rely on our topnotch services for your dryer cleaning and we promise nothing but the best services.
Top Signs It's Time for Your Dryer Vent to be Cleaned
While lint buildup in your dryer vents represents numerous hazards to your home and its occupants, this can be prevented by employing the services of dryer vent cleaning specialists on time. Some of the telltale signs that it is time to have your dryer vents cleaned are:
• Clothes failing to dry completely after the normal drying cycle
• Clothes having a musty odor following the drying cycle
• Clothes being unusually hot to touch after the drying cycle
• Noticeable dirt, dust and other debris on the inside part of your dryer vent opening
• Visible debris around the lint filter of the dryer
• Clothes taking longer than 35 to 40 minutes to dry
• Excessive heat in the room the dryer is running
• Dryer vent hood flap not properly opening when the system is running
In addition to the above signs, if more than one year has passed since the last time your dyer vent was cleaned, it is of paramount importance that you contact AC Repair Palm Beach Gardens for a comprehensive cleaning exercise of your dryer vent.
The Dryer Vent Cleaning Exercise
During the cleaning process, we will insert a snake brush and a long vacuum tube into the ventilation pipe so that we can reach every part of the dryer vent. We pay close attention to bends and elbows since these are the most problematic areas. If these areas are not thoroughly cleaned, some dirt will still remain after the cleaning process and your dryer will not be running at its optimal efficiency.
Apart from cleaning your dryer vents, we also conduct a diagnostic testing to establish areas where air leakages could be happening as well as any unwanted spaces within the ventilation pipe. This is because our primary goal is to ensure that you have a home that has quality indoor air, free from all safety concerns and efficient in terms of energy consumption and.
Get in touch with us today at (561) 232–3741 to experience our first class dryer vent cleaning services.